Past and Present CIO San Francisco Summit Speakers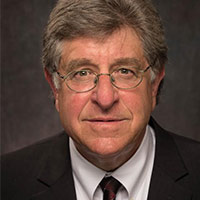 Adopting AI Cyber Defense: Transitioning to Automation in the Enterprise
Don Livsey
Former CIO at UCSF Benioff Children's Oakland and Executive Director at Stanford Healthcare
DZL Solutions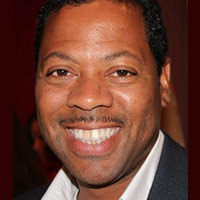 Adopting AI Cyber Defense: Transitioning to Automation in the Enterprise
Herman Brown
CIO
City & County of San Francisco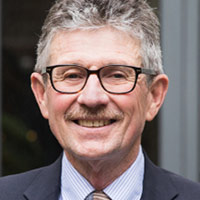 Disrupting Markets with Disruptive Technologies
Brian Birch
Global Innovation Architect, Global Innovation and Digital Business Centers
AIG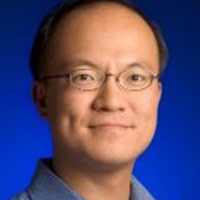 Facilitating Marketing Goals with Innovative Technology
Phil Mui
SVP of Technology
Salesforce
Digital Transformation and Security - Intelligent, Interconnected, Digital, and Secure? How can we have it all?
Arpad Hevizi
Senior Vice President & CIO
Celestica

Using Cloud Delivered Services to Enable Business Transformation
Sunyo Suhaimi
Director of IT Cloud Transformation
VMWare

Incident Response and Cyber Threat Intelligence Information Sharing
Jeanie Larson
Associate Information Security Officer
Stanford Hospital & Clinics

5 Key Factors for Your Board Engagement Strategy
Mark Grimse
VP IT
Rambus Inc.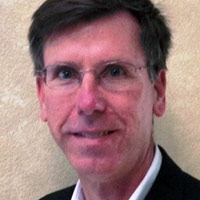 Challenges facing CIO's in Having the Security Conversation with the Board
Steven Zalewski
Chief Security Architect
Levi Strauss & Co.

Roundtable Discussion: BI and Analytics in the Cloud: Why, How, and When
Dirk Garner
Director Data Technology Innovation
Macy's.com

On the Role of the Chief Data Officer
Inderpal Bhandari
Senior Vice President & Chief Data Officer
Cambia Health Solutions
Does Big Data Need Big Security?
Selim Aissi
CISO
Ellie Mae

Cloud Adoption " Lessons Learned
Lenin Gali
Sr. Dir Dev Ops and Analytics Services
Ubisoft Entertainment, Inc

Social, Mobility, Analytics & Cloud Services - Putting our Customers First!
Latson Li
SVP, Chief Architect Community Banking
Wells Fargo

Transitioning to Chief Innovation Officer
Jagdeep Randhawa
VP of IT and E-Commerce
CAMICO Mutual Insurance Company

Information, Data and Cyber Security: Making Sense of the Hype
James Shira
Chief Information Security Officer (CISO) & Head of IT Security & Compliance
Zurich Insurance Group

Cloud Adoption - Journey of IT Service Management
Caroline Hsieh
Director IT
CRC Health Group

Enterprise Strategy - Native App Or Responsive HTML5 Application Development
Akhil Aggrawal
Chief Architect
Cisco.com

Approaches to developing a Mobile Strategy
Stephen Skinner
Vice President of Technology/CIO
Alain Pinel Realtors

Cloud & Mobility - Merging Efficiency
Gunther Lenz
Director of OCS Technology Office
Varian Medical Systems

Evolving and Leading the Next Generation IT: Discuss CIO Challenge and Share Insights
Radhika Menon
CIO
DPR Construction, Inc

Different Applications of Data Analytics for GRC: The Data Dilemma
B. Lee Jones
VP/ Director of Information Technology, Deputy Assessor
San Mateo County

The Prism of Uncertainty and Big Data in the New Normal
Jonathan Rosenoer
SVP, Head of Operational Risk
Bank of the West